Lehigh's Community Fellows program draws on a legacy of bridge building to shape tomorrow's leaders
Ellen Larmer's path to Lehigh was paved with a love of community. Before enrolling in the first class of Lehigh's Community Fellows program, a one year master's program designed to strengthen relationships between academic study and community-based work, Larmer '02G worked as a professional social worker in child welfare. She had long recognized the need for communities to develop the tools to better themselves, but when she began visiting area colleges with her daughter in 2000, she took note of the untapped potential in the growing network between universities and their communities.
"Taking my daughter to visit prospective colleges and universities helped to expose me to some exciting town-gown projects and relationships that were happening in a few urban areas of the country," Larmer says. "My dream was to learn how to help the community help itself."
For Larmer, the opportunity to follow that dream would come in the inaugural year of Lehigh's graduate program in 2001. The program was designed to create or enhance partnerships between Lehigh University and regional nonprofits and governmental agencies active in the broad areas of economic and community development. Unlike traditional internships, the Community Fellowship develops leadership skills through a partnership between the Lehigh Community Fellow, his or her professors, the hosting nonprofit organization and the community. In that sense, fellowships are tailored to the individual research interests and professional goals of students majoring in political science, sociology and, more recently, environmental policy design.
Larmer's fellowship, in line with these goals, is a story of inception that reflects the growing impact of Community Fellows since 2001. The effects of Larmer's yearlong fellowship at Alert Partnership can still be felt at Lehigh each year. At the agency, she worked to establish, organize and execute the first-ever Great Southside Sale in Bethlehem. Though the seeds of the project were in place before Larmer's work on the project, they needed help taking root.
"Each year a couple of Lehigh professors would dumpster-dive and collect goods to avoid them being thrown into the landfill," she says. "They had been having a garage sale every summer for a few years, but their goal was to make this sale an annual community event to benefit southside programs for children."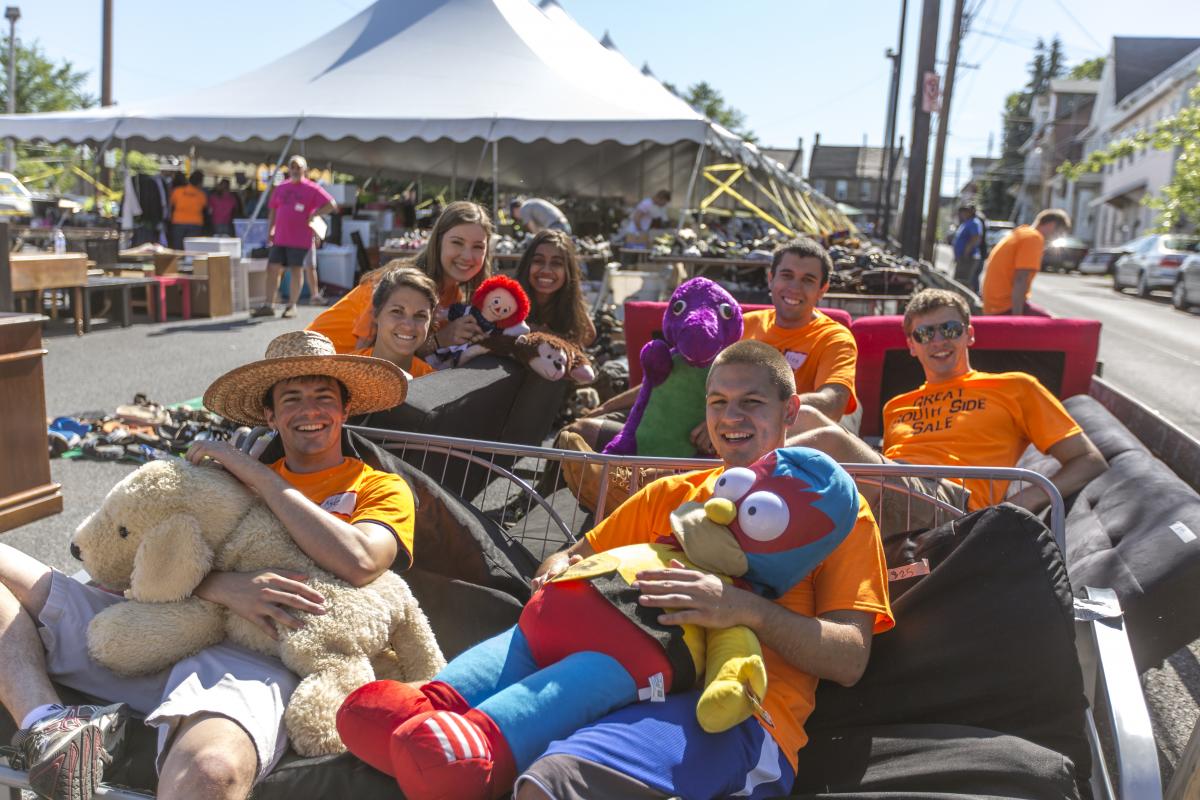 That's just what Larmer did. With the help of her professors at Lehigh and her supervisors at Alert Partnership, she helped create a lasting network of community-based resources that combine human services, economic development and environmental vision. Twelve years later, Larmer is associate executive director for community development at the Community Action Committee of Lehigh Valley. But she says that the impact of her fellowship has continued to affect her professional life—and, just as importantly, has continued to grow in the southside community and beyond.
"My supervisors at Alert Partnership encouraged me to develop a small committee to advise me on the project," Larmer says. "What I didn't know then was that these were the partners who would eventually lead this project throughout the next decade, and they would continue to be my colleagues after I became permanently employed in the community. Twelve years later, we are still working to create a better south Bethlehem. And the Great Southside Sale continues to grow, with reported earnings in 2014 of over $19,000 to benefit southside homework clubs."
That emphasizes the potential in connecting academics, communities and innovative solutions to big problems.
Since the advent of the Community Fellows program, 52 nonprofit and governmental organizations have hosted more than 130 Fellows, whose projects have made significant contributions to agency objectives. Among these, many projects have forged an interconnected network between professionals to lead change and address problems in economic development, human services and health.
For alumni like Flordelisa Perez Dolan '04G, the ability to make these connections between sectors is what sets Community Fellows apart from other professional graduate programs. Like Larmer, Dolan saw an opportunity to ask big questions in the Lehigh Valley community, all while working toward on-the ground solutions. Her work at the YWCA of Bethlehem began an ongoing process of dialogue concerning racism and race relations. Using a discussion method called Democracy Now (then, it was called the Study Circles model), Dolan facilitated months of dialogue on racism and race relations with community members, trained volunteers and developed action steps toward addressing some of the problems that came up in these discussions. Though her project focused on big picture aspects of the community, Dolan says that the fellowship helped her—and the institutions she worked with—make connections between a wide variety of specific issues.
"The health of a community is impacted by a number of factors," she says. "What are the economic opportunities available? How does the education system function? How do hospitals respond to race? There's also environmental racism, and it can even impact the transportation systems. We realized that racism plays a big role that affects the health of the community. We realized we needed to start addressing this through community institutions. Change had to come from the top, through area colleges, hospitals and companies."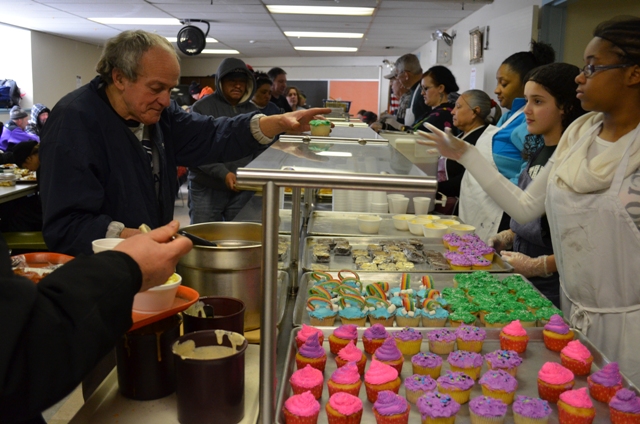 Because her fellowship pushed her to make crucial connections between vital sectors of the community, Dolan was able to facilitate and carry through a three-year series on these topics, extending far beyond the initial scope of her fellowship project. Like Larmer, Dolan cites her work as a Community Fellow as a crucial turning point in her career. Now a fundraiser with the Washington, D.C., branch of AARP Experience Corps DC Metro, which fosters relationships between older adults and school children to develop literacy skills, Dolan says her experience with the YWCA gave her the skills and confidence she needed to forge a career in relationship building.
"The idea that I could live in my community, work in my community and go to school there, all while making it a better place, made the idea of a one-year master's so attractive to me because I had already been doing grassroots work. I could really make connections. Sometimes it takes a long time to build trust in work like that, but it is a great opportunity to build bridges that were broken before.
"After Community Fellows," she added, "I wanted to get into communications and development to overcome my fear of fundraising. But I quickly realized this was about building relationships. That's exactly what I had done in my fellowship."
Making Community Activism Count
Creating a lasting impact on community—facilitating discussion and institutional change or inaugurating an annual community event, just to name a few—is one of the central goals of the Community Fellows program. But part of what determines that impact, says Kim Carrell-Smith, the program's director, is its unique structure.
"Community Fellows is really an academic/curricular connection, combined with the fact that this is a year-long placement. These are real selling points for the organizations that are understandably nervous about devoting supervisory time and energy to a short-term intern, who may never really get integrated into the workplace by the time that student has to leave at the end of the semester," says Carrell-Smith, professor of practice in the department of history. "The potential partnering organizations are usually very happy to hear the Community Fellow's work for their organization is tied to the student's academic degree."
To ensure that fellowship projects follow in the footsteps of those like Larmer's and Dolan's, Carrell-Smith works tirelessly to match participating agencies with incoming Fellows. A successful project, she says, depends on the dynamic and flexible nature of these partnerships.
"The types of proposals I receive each year are often, but not always, influenced by the academic disciplines represented in the program," she says. "All three of our current disciplines—political science, sociology and environmental policy design—include students who are learning about research, research methods and policy work. Some students have a very clear interest in a particular sector of nonprofit work, but others are open to a wide range of opportunities and understand that they will build skills that transfer to many kinds of nonprofit or government work. Student interests and the needs of partnering organizations mean that Community Fellows placements change every year."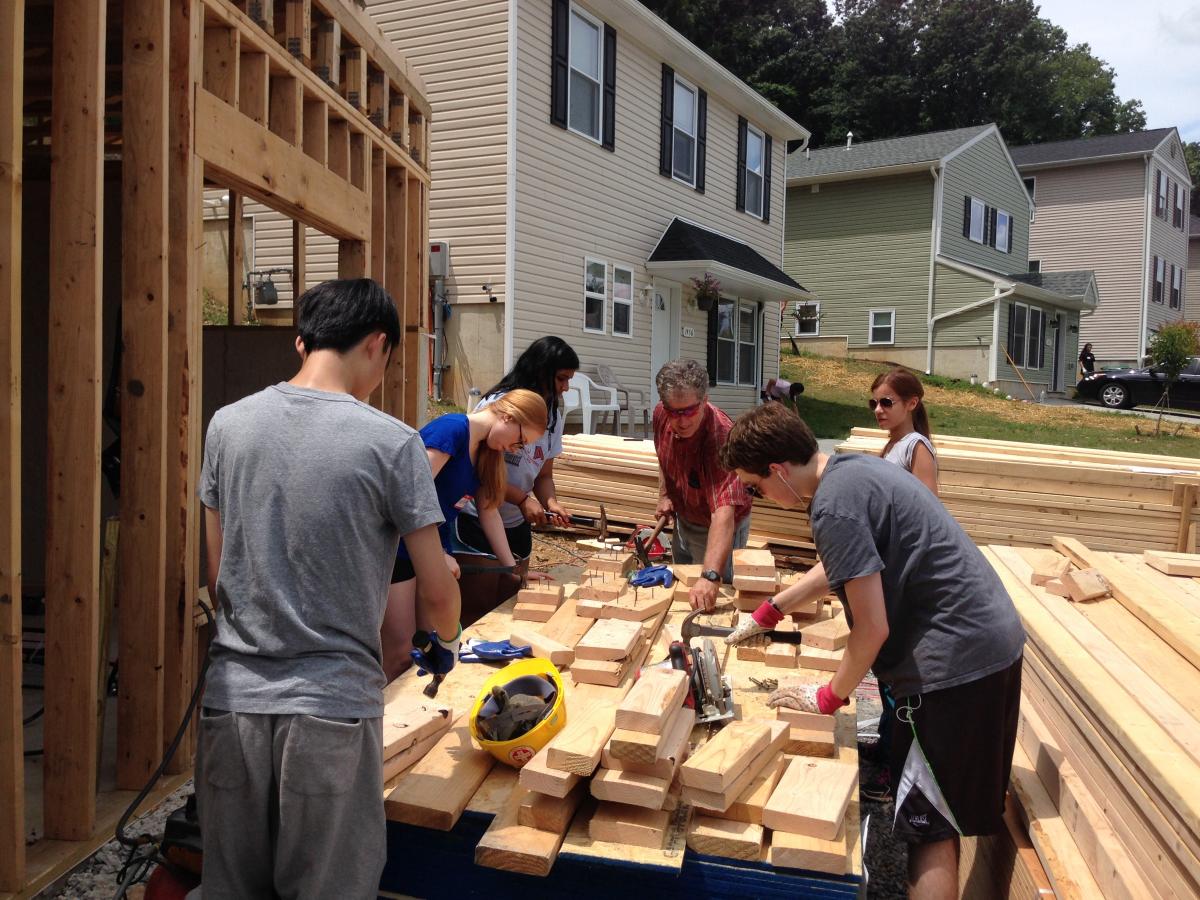 Recent alum Gabe Hurtado '14G adds that the unique structure of the Community Fellowship—and its dedication to working toward common goals—was the link between his academic and professional goals and his organization's community goals. In his fellowship at the West End Alliance of Allentown, he helped streamline economic development and business networks in the West End Theater District. His work has already resulted in a summer-long internship at the Lehigh Planning Commission that he hopes will allow him to have an even greater and more long-term impact in the community.
"Both Kim Carrell-Smith and Michael Drabenstott, president of the West End Alliance, were instrumental in creating a true symbiotic relationship," he says. "The key to designing projects that reflected both of our priorities was communication. Regular meetings with Kim and Mike ensured we were on track in achieving our goals."
"It sounds simple," he added, "but this commitment to communication made it easy to develop long-lasting professional relationships."
For Hurtado, communication colors almost every aspect of his goals in the community. "At the West End Alliance, I was charged with developing a structure for welcoming businesses to the area and formulating a stronger neighborhood identity. Again, it comes down to communication. Many current and future business owners want to market as a commercial district, because it benefits their individual businesses to create a greater sense of community. But the breakdown comes in coordinatingthese types of endeavors."
Along with Hurtado, Natalie LaVan '14G is a prime example of the unique role that communication and coordination play in the Community Fellows program. At her fellowship, LaVan helped oversee a merger between two organizations in the community, and accomplished more in a year of academic study at Lehigh than many students can boast in an entire undergraduate education.
"Looking at my resume, an employer will see that in the last 12 months, I completed courses for a master's degree, installed a rain barrel for a Ugandan elementary school, conducted a community needs assessment for a Sierra Leone mining company, performed research on flood mitigation attitudes in the Mississippi River Basin and facilitated a nonprofit merger," she says.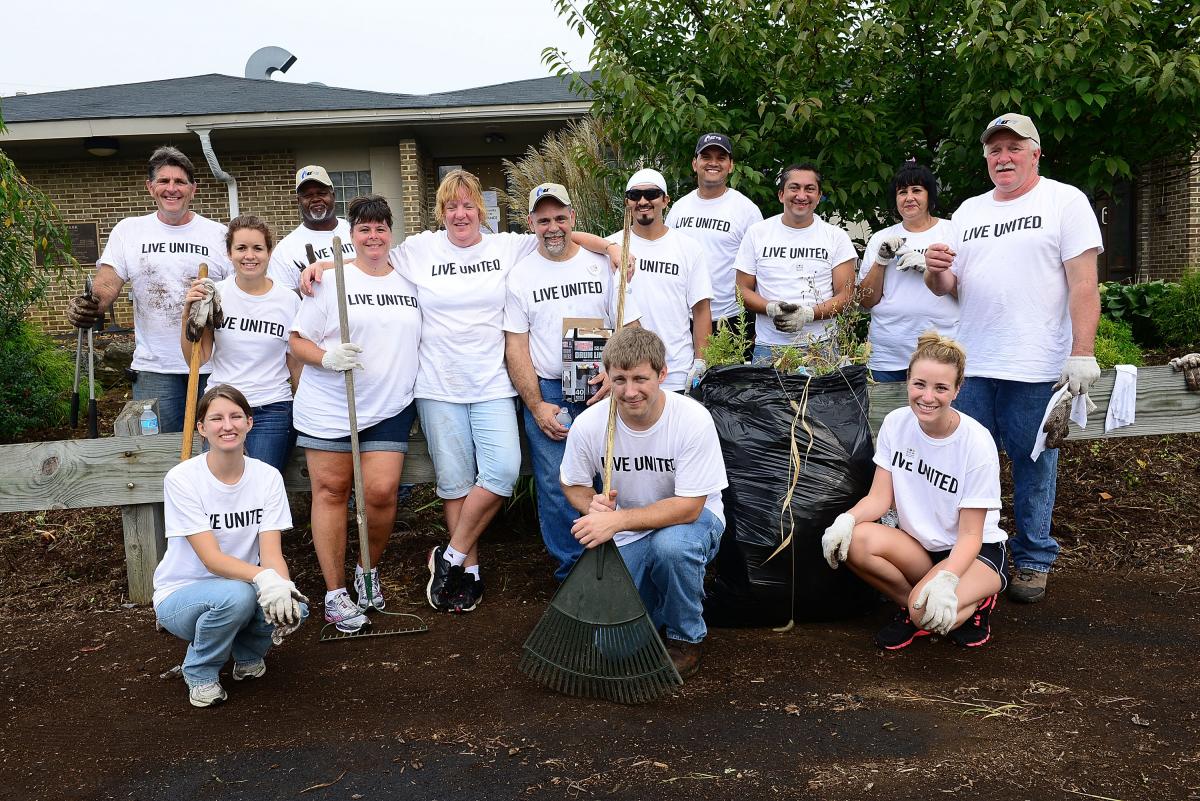 LaVan hopes to work as an executive director of an environmental nonprofit, but the Community Fellows experience extends beyond even her individual goals. Thanks to LaVan's unique networking opportunities, her organization, which already had a network of strong human services, teamed up with St. Luke's—and another Community Fellow in her class—to strengthen professional networks and human services across the Valley. It's this kind of interconnectivity that LaVan says gives Fellows a chance to realize the impact of their goals.
"The greatest synergy I witnessed in the program was between the Fellows themselves," she says. "Every week we Fellows took part in a roundtable where we would share our successes and our challenges. This allowed us to brainstorm solutions that ultimately created lasting partnerships among our organizations."
For LaVan, the connection between the organizations she worked with as a Community Fellow and her classmates was "an easy connection to make." Continuing the Legacy What is clear about Community Fellows— seen through even a few of its hundreds of success stories—is that its unique commitment to connectivity and the community is a resource that extends far beyond the scope of any one student, project or idea. For CarrellSmith and the Fellows she works with, it's all about these relationships.
"The Community Fellows program allows students—they're what a university is all about, after all—to represent the university in a variety of ways," she says. "Smart, committed, passionate, professional graduate students are great ambassadors beyond our ivy-covered walls. And when they build capacity for nonprofit organizations, develop programs, help to research and build best-practice work in the Valley or do outreach work that improves our communities, that is really building Lehigh's reputation in the world beyond the campus and transforms our communities for the better."
"You cannot put a price on the formation of that type of mutually beneficial relationship," added Hurtado. "From Lehigh's perspective, the ability to impact community through relationship building is much more permanent than some other forms of outreach. It is a structure that continues to produce positive outcomes long after any single student completes the program."