Earn Your Masters in One Year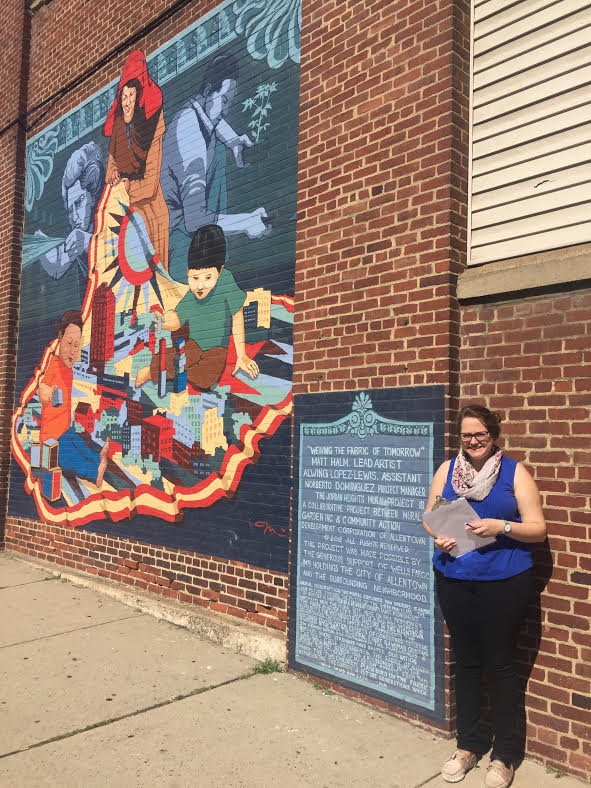 The Community Fellows Program is designed to support partnerships between Lehigh University social science Masters degree programs and regional agencies that are active in community and economic development. The program is ideal for students who are interested in rigorous academic training combined with meaningful, community-based work experience. 
Community Fellows work for a participating agency for fifteen hours per week while taking classes toward a Masters degree in
Environmental Policy
,
Political Science
or
Sociology
. Fellows receive academic credit for their agency work, allowing them to earn their Masters degree in one full year of work and classes. Fellows focus on completing projects identified and designed by the agencies. One of the goals of all of the projects is to give a 
greater voice to ordinary citizens.
Fellows are financially responsible for nine credits of graduate school tuition, payable in three installments. Three credits are due in the fall, three in the spring and three in the summer. All other tuition costs are paid by Lehigh University and the partner agency. Financial responsibilities are expected to be similar for the 2019-2020 Fellowship year.
Applicants to master's programs in the participating departments should submit a letter indicating their interest in the Community Fellows Program with their regular graduate school application. Please see the 
Environmental Policy
, 
Political Science
 or 
Sociology
 websites for more information. There is no direct application to the Community Fellows Program. Students who are admitted to one of the Masters programs can then be matched to an agency, contingent on availability and mutual interests.
Initial planning for the Community Fellows Program was made possible through funding from the Pennsylvania Campus Compact (PACC) and the Corporation for National Service.
Photo: Sociology MA student Sara Keeler, doing field work as a Community Fellow in 2016-17 with the Community Action Development Corporation of Allentown. Sara's projects included evaluating revitalization efforts in the Jordan Heights District in Allentown, PA, and assisting Upside Allentown's Arts Committee.